Specialists of BIBUS Ukraine implement the palletization project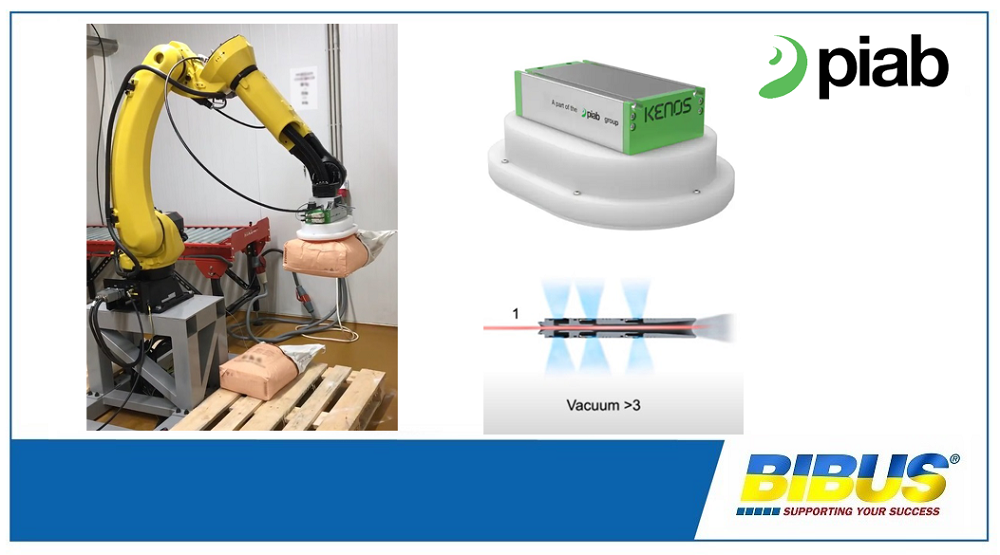 For one of our customers, who is engaged in the production of food additives, we developed a solution for the automatic movement of paper bags weighing up to 30 kg.
It is based on a robot with a Kenos® vacuum gripper of the KVGL-S series. Grippers of the KVGL-Sseries are ideal for transporting and palletizing bags of various shapes and sizes.
A built-in COAX vacuum ejector was used to manufacture the gripper. The patented COAX technology allows to increase the vacuum flow three times with reduced energy consumption.
Interested in this product or want to order an individual project for your business? Contact us - we will find and do everything you need!