Engineering - Logistics - Services
BIBUS has big portfolio of products to offer for any single specific issue for power transmission could be. To provide solution for power transmission we use gear reducers, bellow couplings, gear and disc couplings, cardan shafts, line shafts, universal spindles, electromagnetic/pneumatic coupling and brakes. Our product range aimed to perform minimum maintenance, easy assembly/disassembly, high quality and best price condition to the market. We can offer solution for working torque range from 0,01Nm to 11 000kNm.
BIBUS offers a complete line of motion technology components, including controllers, drives, motors, sensors, clutches, breaks, gears and linear actuators. Our range is further completed with industrial gas springs, switch technology, safety engineering and aluminium profile systems. By this BIBUS provides true single source convenience.
BIBUS offers an extensive pneumatic product line, engineered to meet applications in every sector of the market. We provide true single source convenience with innovative components and complete systems. From semiconductor to automotive, medical to petroleum, our products are designed to fit your unique requirements.
BIBUS offers a wide range of vacuum technology from leading producers of industrial vacuum equipment: vacuum ejectors, rotary vane vacuum pumps, vacuum conveyors for powder and granules conveying, suction cups and grippers, fittings and accessories.
Hydraulics by BIBUS offers an extensive hydraulic and electro-hydraulic product line, engineered to meet applications as well in the mobile as in the industrial sector. Our local subsidiaries European wide assure you best engineering expertise and most rapid deliveries. We provide true single source convenience with innovative components and complete systems.
With our environmental technology we market a comprehensive range of diaphragm blowers, side channel blowers, roots&screw blowers, air diffusers and submersible pumps. By this, BIBUS provides true one stop shopping of installation equipment, designed to fit your wastewater treatment systems.
Pumps are essential components of most industrial applications. Today, more stringent requirements for environmental protection, reliability and safety of pumping equipment in adverse and extreme conditions. BIBUS offers pumps from two Japanese manufacturers for special applications that meets all modern requirements.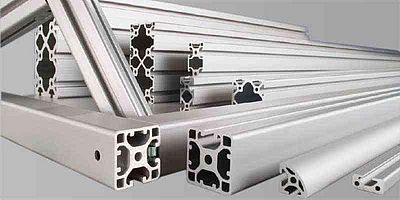 BIBUS offers the most selection of aluminiums and rubbers profiles for machine building, including standart and special profiles, fasteners and connections, which will help you to realise any your ideas. Choosing the BIBUS components you choos the innovative technology European quality with best service.