Air and Gear Motors Gast
Since 1921, Gast Manufacturing, Inc. has been designing and manufacturing quality air-moving products.
For industrial manufacturing, health care lab, or environmental cleanup applications, Gast provides a full range of ideally suited and cost-effective solutions to any pneumatic problem.
Known industry wide for the irrugged construction and reliability, Gast Air Motors and airpowered Gear Motors are available in lubricated or non-lubricated models.
Why use a Gast Air Motor?
As the air motor turns, expandedair cools the motor. Units can be used in ambient temperatures up to 250 °F (120 °C) in anon-hazardous atmosphere
Lighter, smaller, and less costly than comparable electric motor
Instantly Reversible. A four-way valve in the air line enables a Gast Air Motor to beinstantly reversed. A turn of the valve causes a complete reversalof rotation, even when the motor is running at full speed.
Variable Speed. You can vary air motor speed between 300 and 10,000 rpm(depending on model selection) with a simple valve put in betweenthe air source and air motor
Will Not Burn Out. Gast Air Motors can be stalled or overloaded for long periodswithout damage
Shock-free starting (starts gently)
No electrical sparks for possible explosion in explosive atmosphere
Lighter, smaller, and less costly than comparable electric motor
Lubricated Air Motors Gast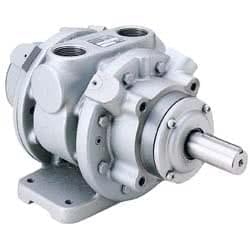 Lubricated Air Motors are designed to thrive in harsher environments, as lubrication protects internal components and helps carry away smaller particulate which can evade filtration.
Non-Lubricated Air Motors Gast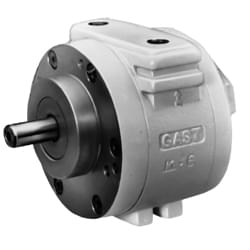 No lubrication necessary for these corrosion resistant air-motors. Hub and foot mounting options available and units can be mounted in any plane.
Gear Motors Gast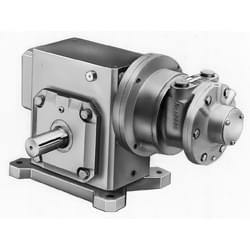 By integrating a lubricated Air Motor with an inline or right angle gearbox, the resulting Gear Motor creates greater torque and slower output speed.
Mr. Anton Zakotenko
Phone: +380 44 545 44 04 ext. 36




Mob: +380 67 200 35 99


zak@bibus.ua