SIDE CHANNEL BLOWER FPZ FOR INCUBATOR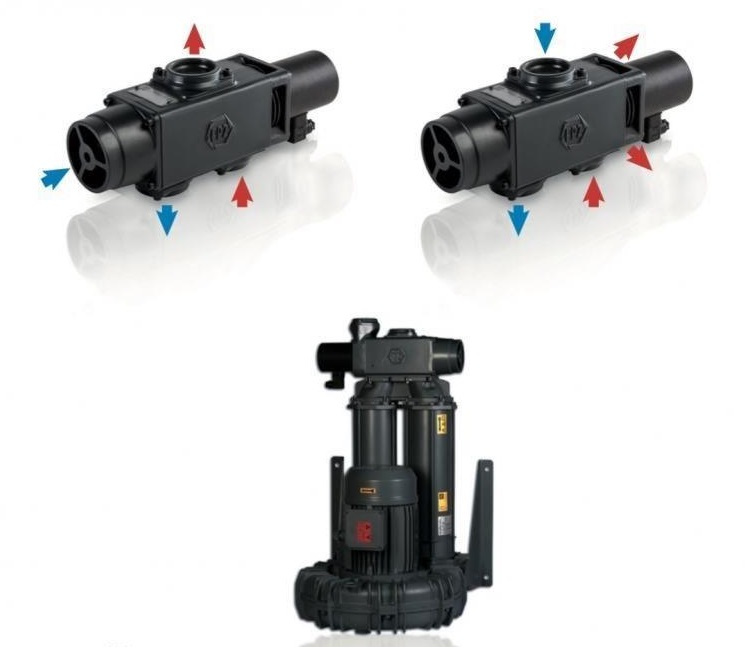 In October 2021, BIBUS Ukraine delivered the FPZ K04MS blower complete with a VS reversing valve for an incubator in the Dnipropetrovsk region. The task provided by the Customer is to create pressure and vacuum in the same pipeline alternately, which is necessary when using a vacuum hoist to transport chicken eggs. The peculiarity of this project is the use of a reversible flow valve, which is mounted directly on the blower.
The "VS" flow reversing valve is a device that operates by means of a sliding selector that, in approximately one tenth of a second, can switch the direction of the flow or the exchange of the pipe towards which the flow is conveyed.
Built simply and entirely from aluminium alloy, it is not subject to contacts and/or interference between the selector and the valve body. This product is available with 24VDC or 110V/60 Hz and 220V 50/60hz electrical control or with pneumatic control (0.2 liters per cycle air consumption). The 'VS' valve is also available in 5 versions with the option of GAS/NPT flange attachment or hose sleeve.