Product range from miniBOOSTER Hydraulics A/S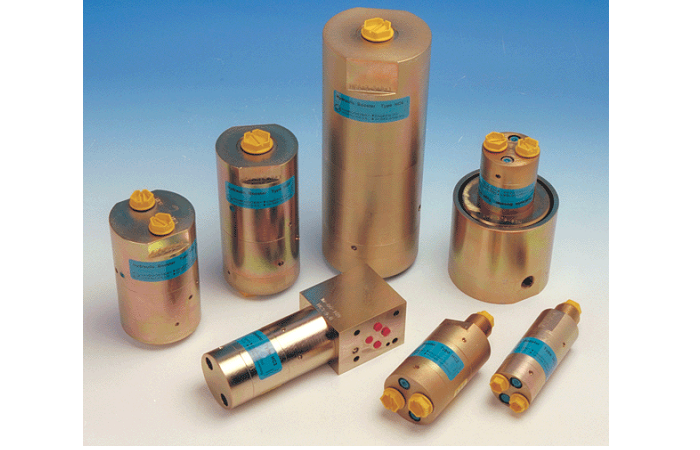 We have a comprehensive range of hydraulic pressure intensifiers that cover 13 intensification factors up to 5,000 bar and flows up to 400 l/min, using almost any media including tap water. The range covers flanged versions, tube versions and cartridge versions and includes standard blocks with built-in valves option that dramatically reduces the need for space and piping.
The miniBOOSTER product range covers your needs. View the entire miniBOOSTER product range in table format, containing data such as flow, pressure, weight and material.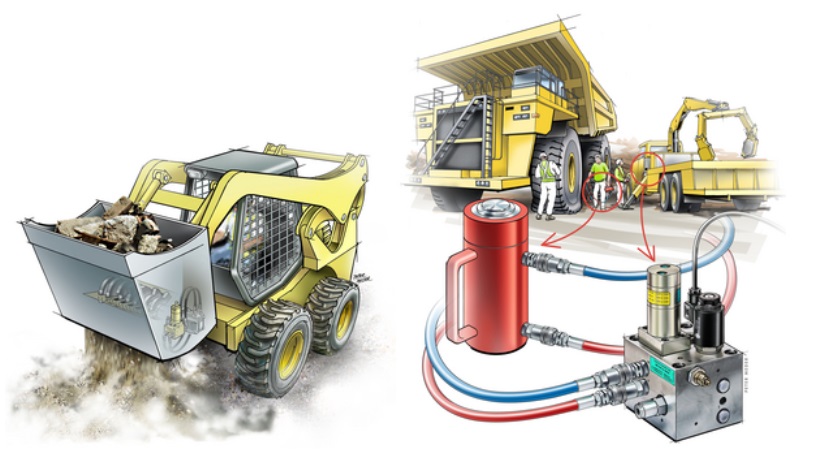 BOOSTERS
P-outlet
bar
Intensified outlet Q l/min
P-inlet
bar
Inlet Q
l/min
Connection
Weight, kg
Factor, i
Steel
Stainless steel
24 - 800
0.3 - 0.5
20 - 207
2.0 - 8.0
· Tube
· Flange
0.7
1.2 - 7.5
· HC1
· HC1W
24 - 800
0.3 - 2.5
20 - 207
2.0 - 15.0
· Tube
· Flange
1.0
1.2 - 20.0
· HC2
· HC2W
24 - 800
0.7 - 11.0
20 - 207
2.0 - 15.0
· Tube
· Flange
3.8
1.2 - 20.0
· HC2D
· HC2D-D
· HC2DW
80 - 1,380
1.5 - 5.0
20 - 207
2.0 - 14.0
· Tube
· Flange
8.0
4.0 - 13.0
· HC2DHW
24 - 500
0.3 - 2.5
20 - 207
2.0 - 15.0
· Flange
2.5
1.2 - 20.0
· HC3
26 - 800
1.5 - 7.0
20 - 207
2.0 - 35.0
· Tube
· Flange
3.7
1.3 - 9.8
· HC4
· HC4W
100 - 3,000
1.2 - 3.5
20 - 207
2.0 - 38.0
· Tube
· Flange
4.0
5.1 - 17.3
· HC4H
26 - 800
2.5 - 15.0
20 - 207
5.0 - 70.0
· Tube
· Flange
9.5
1.3 - 8.2
· HC6
124 - 5,000
1.0 - 7.0
20 - 207
5.0 - 50.0
· Tube
· Flange
11.0
6.2 - 25.0
· HC6H
24 - 800
11.2 - 56.0
20 - 207
5.0 - 70.0
· Tube
· Flange
20.0
1.2 - 8.2
· HC6D
· HC6D-D
· HC6DW
80 - 1,380
3.0 - 12.5
20 - 207
5.0 - 50.0
· Tube
· Flange
35.0
4.0 - 16.0
· HC6DHW
100 - 2,000
0.3 - 1.6
20 - 207
2.0 - 14.0
· Tube
· Flange
1.5
5.0 - 20.0
· HC7
· HC7W
100 - 2,000
0.3 - 1.6
20 - 207
2.0 - 14.0
· Tube
· Flange
4.5
5.0 - 20.0
· HC8
220 - 5,000
0.3 - 1.8
20 - 207
5.0 - 20.0
· Tube
· Flange
9.9
8.2 - 25.0
· HC9
BOOSTERS, DOUBLE ACTING
P-outlet
bar
Intensified outlet Q l/min
P-inlet
bar
Inlet Q
l/min
Connection
Weight, kg
Factor, i
Steel
Stainless steel
24 - 800
0.3 - 2.5
20 - 207
2.0 - 15.0
· Tube
3.0
1.2 - 20.0
· HC5
BOOSTERS, 2-MEDIA
P-outlet
bar
Intensified outlet Q l/min
P-inlet
bar
Inlet Q
l/min
Connection
Weight, kg
Factor, i
Steel
Stainless steel
20 - 800
2.0 - 3.0
20 - 207
2.0 - 15.0
· Tube
· Flange
4.2
1.2 - 12.0
· HC2D2
· HC2D2W
80 - 1,380
0.6 - 1.6
20 - 207
2.0 - 8.0
· Tube
· Flange
8.0
4.0 - 12.0
· HC2D2HW
20 - 800
6.0 - 41.0
20 - 207
5.0 - 70.0
· Tube
· Flange
24.0
1.0 - 10.1
· HC6D2
· HC6D2W
20 - 1,380
2.0 - 5.6
20 - 207
5.0 - 30.0
· Tube
· Flange
25.0
5.2 - 15.0
· HC9D2
· HC9D2W
BOOSTERS, CARTRIDGE
P-outlet
bar
Intensified outlet Q l/min
P-inlet
bar
Inlet Q
l/min
Connection
Weight, kg
Factor, i
Steel
Stainless steel
24 - 800
0.3 - 0.5
20 - 207
2.0 - 8.0
· Cartridge
0.7
1.2 - 7.5
· HC1-9
24 - 800
0.3 - 2.5
20 - 207
2.0 - 15.0
· Cartridge
1.0
1.2 - 20.0
· HC2-9
24 - 500
0.3 - 2.5
20 - 207
2.0 - 15.0
· Cartridge
2.5
1.2 - 20.0
· HC3-9
100 - 2,000
0.3 - 1.6
20 - 207
2.0 - 14.0
· Cartridge
1.5
5.0 - 20.0
· HC7-9