New shock absorbers from ACE are now available in BIBUS Ukraine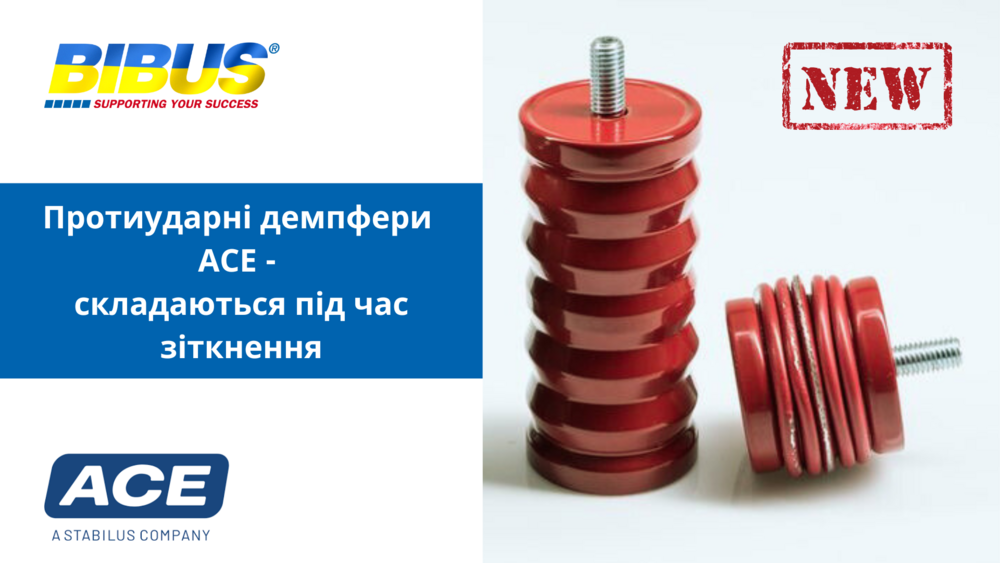 Need to protect your machine, conveyor line or robot from accident?
There is a solution!
Highly effective elements of emergency stop systems are made of special aluminium or steel tubes that fold in the event of a collision, absorbing 98% of the kinetic energy.
Advantages of ACE shock absorbers:
➡️ reliable protection of expensive equipment,
➡️ simple installation,
➡️ ease of modernisation,
➡️ quick replacement,
➡️ reduced downtime
Are you interested in this solution? Contact us info@bibus.ua
Download the catalog "ACE-CrashDampers"